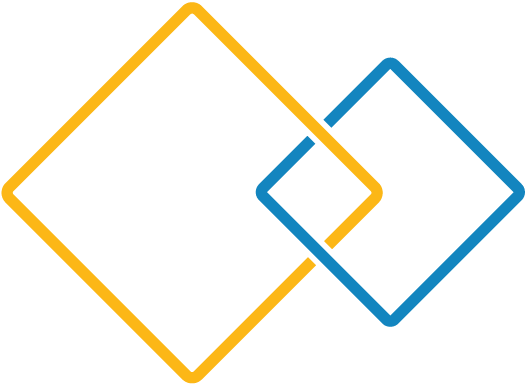 Policies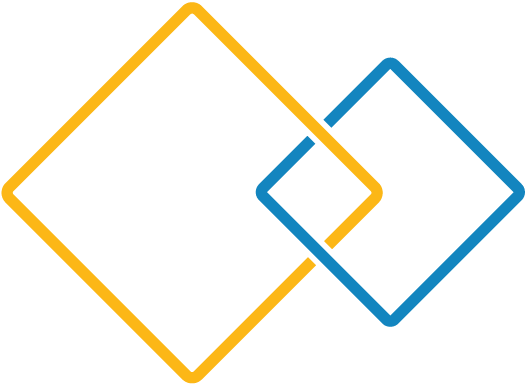 Cancellation
All registration cancellations and changes require written notification to the conference registrar at info@thejadproworkshop.com
Cancellation: Registration cancellations received by February 9 will receive a full refund. Cancellations received February 10 through February 17 will receive a 50% refund. No refunds will be given for cancellations made after February 17. Please contact the meetings team at info@thejadproworkshop.com for health exceptions to this policy.
All registration cancellations and refunds will be processed in the same manner as the original payment. If paid by credit card, the refund will be issued to the card on record, generally within 7 to 14 business days of the request.
Cancelling your workshop registration does not automatically cancel your hotel reservation. Please contact the hotel directly to cancel your reservation.
Questions? Contact (973) 208-5509 or info@thejadproworkshop.com
---
Code of Conduct
JADPRO Workshop is committed to providing a safe, professional, and welcoming meeting environment for all participants. All participants, including, but not limited to, attendees, speakers, exhibitors, supporters, staff, service providers, and others are expected to abide by this Code of Conduct Policy. This Policy applies to all components of the JADPRO Workshop, including those sponsored by organizations other than the JADPRO Workshop but held in conjunction with the meeting.
Personal Safety and Security
The JADPRO Workshop staff work diligently to provide a comfortable and secure environment during the conference by partnering with venue staff to ensure all meeting participants are safe. We ask that all attendees report any questionable or concerning activity to conference staff so that they can take immediate action. No concern is too small—if you see something, say something.
Be aware of your surroundings at all times.
Don't wear your meeting badge outside of the conference venue.
Don't carry a lot of cash or credit cards. Leave these in your hotel room safe.
Don't leave personal property unattended anywhere, anytime.
Nondiscrimination and Harassment Policy
JADPRO Workshop advocates a positive culture of inclusion and respect for the dignity of each individual. JADPRO Workshop has zero tolerance for any form of discrimination or harassment on the basis of an individual's race, age, religion, creed, color, ancestry, citizenship, national or ethnic origin, disability, sex, gender identity or expression, sexual orientation, physical appearance, or any other classification protected by applicable local, state, or federal law.
Unacceptable Behavior
JADPRO Workshop defines unacceptable behavior in the following ways, including but not limited to:
Harassment, intimidation, or discrimination in any form.
Verbal or written abuse from any attendee, speaker, exhibitor, supporter, conference staff member, or service provider.
Verbal or written comments related to gender, sexual orientation, disability, physical appearance, body size, race, religion, or national origin.
Inappropriate use of nudity and/or sexual images or explicit language in the online chat forums or live presentations.
Threatening or online stalking of any attendee, speaker, exhibitor, supporter, conference staff member, or service provider.
Use of an alias or other person's name that is not your own in the user profile or communication tool provided throughout the meeting.
Soliciting business of any kind that is outside of the exhibit and/or through any other communication tools provided throughout the meeting.
Any participant who feels unsafe or experiences unwelcome conduct, observes or experiences unacceptable behavior, or believes there has been a violation of this Policy is encouraged to report the incident immediately to either Annamarie Luccarelli, Senior Event Manager at Annamarie.luccarelli@broadcastmed.com, or Sandy Towel, VP of Events, at Sandra.towell@broadcastmed.com, so that the appropriate action can be taken. No concern is too small—if you see or hear something, we encourage you to say something.
Consequences of Reported Unacceptable Behavior
JADPRO Workshop reserves the right to take any action deemed necessary and appropriate in response to any incident of unacceptable behavior, including the immediate removal of the offending party from the meeting without warning or refund. JADPRO Workshop also reserves the right to prohibit the offending party's attendance at any future virtual or in-person meetings.
Personal Data Security
JADPRO Workshop staff work diligently to provide a comfortable and secure environment during the registration process and meeting. We are committed to ensuring the personal data of all conference participants is encrypted and secure.
Photography, Videography, and Audio Recordings of Sessions
Photos, videos, and audio recordings may not be taken during the presentations without permission from the speaker. Reproducing and distributing session content is strictly prohibited.
Prohibited at JADPRO Workshop
Videotaping, photography, and recording of content for commercial purposes are prohibited. Content from the JADPRO Workshop cannot be used in CE programming unless approved in writing by Harborside, Powered by BroadcastMed. Photography/audio/video recording of slide presentations or speakers is permitted for personal, non-commercial use only.
---
Liability Waiver and Be Well Agreement
As a condition of my participation in this meeting or event, I hereby waive any claim I may have against Harborside, Powered by BroadcastMed, APSHO, and their officers, directors, employees, and agents, and release Harborside, Powered by BroadcastMed APSHO and their officers, directors, employees, and agents from and against any and all liability for damage or injury that may arise from my participation or attendance at the program. I acknowledge that traveling to and in-person participation in JADPRO Workshop events and activities brings some risk, and I do hereby assume responsibility for my own well-being. If another individual participates in my place per the JADPRO Workshop transfer policy, the new registrant agrees to this disclaimer and waiver by default of transfer.
I understand that travel and gathering involve the risk of sickness, including sickness from COVID-19. I waive and release Harborside, Powered by BroadcastMed, APSHO, their sponsors and exhibitors, and their officers, directors, employees, and agents from and against claims, liabilities, and expenses arising from injury, sickness, or death from contraction or spread of COVID-19 or other communicable diseases due to travel to or attendance at an event sponsored by Harborside, Powered by BroadcastMed or APSHO.
I will take necessary precautions while at the event including, but not limited to, engaging in appropriate social distancing, wearing a mask when requested and/or required, minimizing face touching, frequently washing hands and avoiding risky environments such as overcrowded bars or restaurants. I agree to not attend any Harborside, Powered by BroadcastMed or APSHO event if I feel ill or had recent exposure to an individual known to test positive for, or exhibiting symptoms of, COVID-19.
This waiver and release is binding on me and my heirs and successors.
---
Medical Information Disclaimer
Discussions, views, opinions, and recommendations as to medical procedures, products, choice of drugs, and drug dosages are the responsibility of JADPRO Workshop presenters or supporters. Harborside, Powered by BroadcastMed, the Advanced Practitioner Society for Hematology and Oncology (APSHO), the Journal of the Advanced Practitioner in Oncology (JADPRO), and their respective employees, officers, and agents, accept no liability whatsoever for the consequences of any inaccurate or misleading data, opinion, or statement. Because of rapid advances in the medical sciences, independent verification of diagnoses and drug dosages should be made. New methods and techniques involving drug usage described during this activity should be followed only in conjunction with the drug manufacturer's own published literature.
---
Personal Data Collection
By registering for and participating in the JADPRO Workshop, your personal data will be collected by the conference organizer and potentially shared with supporters, technology partners, and JADPRO for the purposes of (but not limited to) marketing, online leads, emails, improving our offerings and enhancing future experiences, and/or awarding of continuing education (CE) credits where applicable.
---
Privacy Policy
If you have questions regarding the use of your data and the measures JADPRO Workshop employs to safeguard your data, we invite you to review this updated Privacy and Data Security Policy.
Definitions
Personal data – Any information relating to an identified or identifiable person (data subject), such as name, identification number, location data, e-mail address, etc.
Processing – Any operation or set of operations that is performed on personal data, either by automated means or performed by an individual, such as collection, recording, organization, structuring, storage, adaptation or alteration, retrieval, consultation, use, disclosure by transmission, dissemination or otherwise making available, alignment or combination, restriction, erasure or destruction.
Data Subjects (or Individuals) – The person whose personal data is being processed.
Third parties – Any organization or individual external to JADPRO Workshop with whom the meeting organizers of JADPRO Workshop have signed a contract that includes reference to data protection and privacy (e.g., a meeting partner, the Advanced Practitioner Society for Hematology and Oncology (APSHO), a database provider, registration provider).
Introduction
This privacy policy applies to your use of the websites (collectively referred to as the "Website"), associated with JADPRO Workshop, a Journal of the Advanced Practitioner in Oncology event, which is wholly owned and controlled by Harborside, Powered by BroadcastMed Press, LLC, and referred to interchangeably hereafter as "JADPRO WORKSHOP."
The "Website" includes, without limitation, the JADPRO Workshop website (www.thejadproworkshop.com) and any specific versions and any other online platforms used by JADPRO WORKSHOP which could require your personal data (e.g., CadmiumCD, Steampoint, BroadcastMed).
JADPRO WORKSHOP respects your privacy and is committed to protecting the confidentiality of your personal information. This policy explains how JADPRO WORKSHOP collects and uses attendee, customer, and site visitor information and how it protects your privacy. It also explains how you can manage your own personal information held by JADPRO WORKSHOP for use in the JADPRO WORKSHOP web and conference services.
This policy applies to personal information held about individuals. It does not apply to information JADPRO WORKSHOP holds about companies and other organizations. It is in addition to any policies concerning specific products or services. It does not supersede the JADPRO WORKSHOP Terms and Conditions, which govern the use of the JADPRO WORKSHOP Website. JADPRO WORKSHOP reserves the right to amend this privacy policy at its sole discretion, without prior notice, at any time, with the proviso that details of the amendments are published on the JADPRO WORKSHOP Website. They become effective from the time of posting. JADPRO WORKSHOP is the sole owner of the Website and, as such, is the sole owner of any information collected through the Website and affiliated services.
JADPRO WORKSHOP is committed to the following standards on a commercially reasonable basis:
To collect and use only the minimal amount of information necessary for us to deliver high quality service to users, to administer our business, and to inform you of JADPRO WORKSHOP products and services
To protect the information you share with us, maintaining strong standards of security and confidentiality
To aim to keep data, if any, complete, up to date, and accurate
The Website may require you to register as a user and to receive our authorization before you can use particular features. Whether you are an individual or a corporation, partner, or other forms of commercial enterprise, in order for you to obtain our authorization to use those features and to be considered a registered user, you may be required to provide us with certain information about yourself or your business and, if a business, information about any or all individuals you designate to represent that business in connection with your use of the Website (e.g. names, addresses, e-mail addresses, telephone numbers, and other Personally Identifiable Information of each individual who uses the Website). Once JADPRO WORKSHOP has authorized you as a registered user, JADPRO WORKSHOP will assign a customer identification number. Your username will be your email address and you will be requested to create your own password.
You will be able to change your password and update any personal data you have provided. Please note that submitting information is not a guarantee or assurance that JADPRO WORKSHOP will authorize you, or anyone you designate, to use any or all of the services of the Website. If for any reason you are not granted authorization JADPRO WORKSHOP will retain the information you submit only in order to communicate with you regarding your application. JADPRO WORKSHOP may, however, request additional or follow-up information for audit purposes or as may be required by law or regulation.
If you are a third party submitting personal information on behalf of others (for registration purposes or otherwise) you represent, this action implies that you have their permission, agreement and full authorization to provide this information to us. JADPRO WORKSHOP reserves the right (a) to ask you to provide evidence of your authority at any time during, or even after, the submission process and (b) to contact those individuals to confirm your authority at any time. If JADPRO WORKSHOP determines that your authority has not been properly obtained, JADPRO WORKSHOP may immediately (and without notification) discontinue your access to those features of the Website.
Who is responsible for data processing?
The Journal of the Advanced Practitioner in Oncology Live Meeting (JADPRO WORKSHOP), which is wholly owned by Harborside, Powered by BroadcastMed Press, LLC, located at 94 North Woodhull Road, Huntington, NY 11743 and incorporated under the laws of the United States of America, is responsible as data controller for the processing of your personal data on the JADPRO WORKSHOP website (www.thejadproworkshop.com) and any other online platforms used by JADPRO WORKSHOP that could require your personal data.
How does JADPRO WORKSHOP collect personal information?
JADPRO WORKSHOP is an event involved in a wide range of activities for advanced practitioners in medical oncology, including:
Collection and dissemination of education and scientific information
Provision of Products and Services
Continuing Education Programs
The sources of personal information received by JADPRO WORKSHOP are:
The individuals themselves
Third parties acting on behalf of individuals (e.g. an agent or assistant arranging registration for an JADPRO WORKSHOP organized meeting or event; abstract submission, etc.)
JADPRO WORKSHOP may collect personal information in the following ways:
Account creation: when you enter personal details when creating or updating your account on the JADPRO WORKSHOP Website, continuing education system, or conference mobile application.
APSHO Membership information: When you enter personal details online or on paper
JADPRO WORKSHOP organized meeting or event registration: When you, or an agent on your behalf, enter personal details online or on paper requesting access to an JADPRO WORKSHOP product or service such as registering for the JADPRO WORKSHOP organized meeting or event, registering for the continuing education programs or participating in our JADPRO WORKSHOP related continuing education programs.
Abstract submission: When you, or someone on your behalf, submits proposals or content in connection with scientific or abstract presentations at an JADPRO WORKSHOP organized meeting or event
Subscribe to JADPRO WORKSHOP event updates. When you subscribe to a JADPRO WORKSHOP event or other electronic communication
When you participate in a survey, questionnaire or competition
What personal information is collected by JADPRO WORKSHOP?
Mandatory Personal Information
Our reasons for collecting personal information are to maintain the integrity of the JADPRO WORKSHOP event and ensure the appropriate membership category is assigned, to enable JADPRO WORKSHOP to correctly identify you, to provide you with the products and services you have requested, and to communicate with you. To perform these tasks, we must collect the following minimal information for your order, request, application, etc. to be processed:
First Name
Last Name
Full Postal Address (work)
Email address
First Name for Badge
Highest Level of Current Licensure
State of Licensure
Years practicing in Oncology
Occupation
Organization or Practice Name
Work Phone
Mobile Phone
Hotel Reservation
Emergency Contact First Name
Emergency Contact Last Name
Emergency Contact Relationship to you
Emergency Contact Phone
Disclaimer Consent
Photo/Video Release Consent
Optional Personal Information
Other optional personal information may be requested to help identification during events, to ensure eligibility for membership and for internal statistical profiling and demographic analysis of event attendees and users of JADPRO WORKSHOP products and services. Profiling reports for internal use could include information about: gender, academic degree, profession, nationality, areas and topics of interest).
Credit Card Information
Credit Card information, along with other information related to specific transactions, is collected at the time of your order, request or application, and is used only for that particular transaction.
The financial record of the transaction is kept for 10 years for legal and audit reasons.
JADPRO WORKSHOP takes every precaution to ensure that this information is stored in a safe location and that it cannot be accessed by unauthorized parties.
Email address
Your email address is mandatory when you use JADPRO WORKSHOP electronic services on the JADPRO WORKSHOP Website.
Electronic communication is JADPRO WORKSHOP's preferred method of communication for most purposes because it is fast, environmentally friendly and efficient.
You are required to supply your email address when you register for a JADPRO WORKSHOP event on the JADPRO WORKSHOP Website, which enables you to access a variety of services online.
Unique Email Address
For your security, JADPRO WORKSHOP does not permit two different individuals to have the same email address in the system. You are strongly recommended to use an email address that is personal to you and that is not shared with others. This is to ensure that communications which are sent to you personally are not read by others, and that others do not gain access to the information in your JADPRO WORKSHOP registration information, continuing education and event data. Furthermore, JADPRO WORKSHOP may use your email address to communicate with you about value added products linked to your attendance.
Your unique email permits the automated retrieval of your login details, which are sent to your personal email address.
Data from surveys and questionnaires
JADPRO WORKSHOP conducts a number of surveys or questionnaires whereby we collect data from volunteer respondents about topics that are of interest to Advanced Practitioners or to the practice of oncology. The respondent data remains completely anonymous, unless the respondents specifically choose to share their contact data. Upon completion of the survey or questionnaire, the data is stored on JADPRO WORKSHOP's internal server. To ensure the complete anonymity of all respondents, all data collected is kept confidential and no individual respondent's answers will be disclosed at any time by JADPRO WORKSHOP.
How JADPRO WORKSHOP uses personal information
Personal information is needed by JADPRO WORKSHOP to fulfill an event registration contract and enable JADPRO WORKSHOP to fulfil its role in providing a wide range of services to its attendees, contributors and customers.
JADPRO WORKSHOP collects personal data for the following internal purposes:
Accounting and billing
Account management for attendees, exhibitors and guests who:

Register for a JADPRO WORKSHOP organized meeting or event
Submit an abstract for an JADPRO WORKSHOP organized meeting or event
Participate in continuing education programs for credit
Subscribe to JADPRO WORKSHOP digital communications
Statistical reporting
Event logistics
The personal information which you supply may be specifically used to:
Enable JADPRO WORKSHOP to provide you with the products or services you request
Enable JADPRO WORKSHOP to communicate with you about specific matters regarding your transaction, (e.g. registration for an JADPRO WORKSHOP organized meeting or event, abstract submission, APSHO membership).
Enable JADPRO WORKSHOP to send you information about specific JADPRO WORKSHOP activities which it believes may interest you according to the information provided in the account creation process.
Badge scanners used by third parties
If you are attending a JADPRO WORKSHOP organized meeting or event you may be requested to have your badge scanned by third parties who wish to track their interaction with individuals. This may happen when visiting the exhibit hall or attending satellite symposia. Should you agree to have your badge scanned, the following information is transferred: title, first name, last name, association, address information (city/state/zip/country), practice type, credentials, phone, email address and highest level of current licensure.
On what legal basis do we process your personal data?
For fulfilment of contractual obligations
When you create an account with JADPRO WORKSHOP to submit an abstract, register for a JADPRO WORKSHOP organized meeting or event or sign up for event related communications, JADPRO WORKSHOP collects personal information to fulfil our contractual obligation with you (with members and event participants) and to improve delivery of products and services.
For purposes of legitimate interests
Processing of personal data is necessary for JADPRO WORKSHOP's legitimate business interests and the legitimate interests of customers. The information collected is generally used to prevent fraud, maintain network security, allow access to products and services, direct marketing, and improvement of our websites.
Due to legal obligations
For billing purposes, JADPRO WORKSHOP requires specific personal information to comply with tax requirements
As a result of your consent JADPRO WORKSHOP allows you to access, change, remove the personal information submitted to us at any time
Data transfer and storage
For most processing activities your personal data will be stored in the JADPRO WORKSHOP database / CRM/AMS/CDP systems, and subsequently in third party systems following data download via the badge scanners. JADPRO WORKSHOP applies administrative, physical, and technical data protection safeguards intended to ensure the confidentiality, integrity and availability of personal data.
Listed below are some of the security procedures that JADPRO WORKSHOP uses to protect your privacy:
A personal username and a password is required for users to access their personal data
Use of firewalls to protect information held in our servers
Limited number of JADPRO WORKSHOP employees and third parties who have access to your data
All JADPRO WORKSHOP employees must abide by our Privacy Policy regulations and be subject to disciplinary action if violated
Back-up our systems to protect the integrity of your data
Data integrity and confidentiality
The users can access to its own data:

Each user can access his/her reserved event registration system using a secured password. The password does not appear while writing but is obscured by black circles.
The JADPRO WORKSHOP staff or its data processors can access the data
Data transfers are done only when necessary and via HTTPS and protected with specific permissions, the user is authenticated with strong password. Internal System data transfer is done through encrypted API methods.
The JADPRO WORKSHOP network internal environment is segregated and monitored by a firewall, each VLAN is scanned by antivirus and intrusion detection system. Outbound traffic is filtered by proxy system.
The JADPRO WORKSHOP local servers are physically accessible only with badge access control system and only to Harborside, Powered by BroadcastMed personnel directly responsible for server maintenance.
Data storage and availability
All information is securely kept in cloud servers
JADPRO WORKSHOP protects itself against accidental or deliberate destruction or loss; data is regularly backed up and securely kept in JADPRO WORKSHOP servers in the United States (or in vendor's servers, in the United States (Daily back up strategy on-site, Monthly back up strategy off-site).
Email privacy
JADPRO WORKSHOP respects the privacy of personal email addresses and complies with the current legislation on email communication (according to General Data Protection).
How long is personal information kept?
Personal information supplied during a transaction with JADPRO WORKSHOP: As a rule, personal financial information is kept for 10 years as from the moment of transacting with JADPRO WORKSHOP.
This limit does not apply to information about JADPRO WORKSHOP attendees, where personal information and professional roles are kept as part of permanent, historical archive records of individuals who have attended JADPRO events.
Disclosure of information and marketing
JADPRO WORKSHOP complies with GDPR. JADPRO WORKSHOP staff and contractors have a contractual responsibility to keep your information confidential.
Based on your consent, JADPRO WORKSHOP may share your address with certain contractors to perform specific services (such as to the publishers and distributors to deliver JADPRO WORKSHOP journals, etc.). JADPRO WORKSHOP does not disclose personal information to any other person or organization without your consent.
Managing your contact with JADPRO Workshop
Access to personalised services
You do not need to login to access most of the JADPRO WORKSHOP Website, but you do have to login to use personal services online and access your registration record.
The details you provide JADPRO WORKSHOP may be combined with information from other JADPRO WORKSHOP records to:
provide you with online services like Abstract Submission, Registration for JADPRO WORKSHOP organized meeting or event, etc.
save you having to keep giving the same information for different JADPRO WORKSHOP services
allow you to access specific web content reserved for JADPRO WORKSHOP attendees
help you to get more out of JADPRO WORKSHOP by keeping you up to date about JADPRO WORKSHOP activities, scientific developments, and products and services by email
Accessing your personal information
You may at any time manage your personal information held by JADPRO WORKSHOP by accessing the registration and user profile system. If you are a JADPRO WORKSHOP attendee, or have used JADPRO WORKSHOP products and services in the last three years, a record will already exist for you which you can potentially access by logging in online through:
use of your existing login details (username and password)
the 'Retrieve your Login' feature which, if your email address is recognized, will automatically send details of your username and a newly generated password (for your protection) to the email address given
Please note that JADPRO WORKSHOP does not permit more than one account per person to ensure accuracy in communication and clean data on individuals. If an account already exists for you in the JADPRO WORKSHOP system, your new account will be matched to it within a reasonable time frame, but longer during or after an JADPRO WORKSHOP organized meeting or event periods for technical reasons.
If you do happen to create a second account, then you should be aware that JADPRO WORKSHOP will merge your account and other information regarding products and services used between your accounts, and your contact details held by JADPRO WORKSHOP will be replaced by the new ones you entered.
Data Subjects Rights according to the GDPR
According to Art. 15 – 21 GDPR, every data subject has the right to access, the right to rectification, the right to erasure, the right to restrict processing, the right of object, and if applicable – the right to data portability. Furthermore, if applicable on you, there is also a right to lodge a complaint with an appropriate data privacy regulatory authority (Article 77 GDPR).
In addition, every data subject can withdraw data processing consent at any given time. Please note that the withdrawal only applies to the future and that any pre-existing processing will not be affected.
You can access and change the personal information in your account at any time from your user profile page. Once logged in to your account, you can view and update your personal details, email address and password. Usernames are unique and cannot be updated, you will need to contact info@thejadproworkshop.com.
JADPRO WORKSHOP also asks you to provide optional information about your professional activities and interests to better understand your professional needs and improve the services it offers to you and to the oncology community in general.
Should you wish to speak to JADPRO WORKSHOP about your personal data, please contact us in either of the following ways:
JADPRO WORKSHOP
c/o Harborside, Powered by BroadcastMed Press, LLC
94 North Woodhull Road
Huntington, NY 11743
USA
Tel: +1 (631) 692-0800
Data security
To protect your information, JADPRO WORKSHOP uses an industry standard security protocol called Transport Layer Security (TLS) to encrypt the transmission of sensitive information between you and our website.
TLS is used, for example, when you login or when you make a credit card payment. To verify if transmissions are encrypted, look for the lock on your web browser or check that the URL starts with https://.
The online purchase through our websites are safe encrypted connections.
Despite JADPRO WORKSHOP's efforts to protect your personal data, there is always some risk that an unauthorized third party may find a way around our security systems or that transmissions of information over the Internet will be intercepted. JADPRO WORKSHOP is not responsible or liable for any loss or damage of any sort arising from or relating to any breach of our security or interception of your transmissions (see Terms of Use).
Use of Cookies
Cookies are pieces of information that a website transfers to your computer's hard disk for record keeping purposes. They are small text files that a website can use to recognise repeat users and facilitate their ongoing access to, and use of, the site. They do not pose a threat to your system or files.
The use of cookies is an industry standard, and many websites use them to provide useful features. Cookies in and of themselves do not personally identify users. Most browsers are set initially to accept cookies. You can set your computer to reject cookies. However, if you do choose to disable cookies, you will not be able to enjoy the full range of online services available through the registration and authentication systems.
When you use our websites, services, applications, messaging and tools, JADPRO WORKSHOP or authorized service providers collect information such your IP address, geographical location, referral source, length of visit and pages viewed.
The technical cookies which are used for site usage are not analyzed or read by JADPRO WORKSHOP by any means
We use analytics cookies and tracking in an aggregate manner to operate and improve the websites and for marketing analysis where the personal information is completely anonymized since it is summarized. More info about analytics in the paragraph below.
Use of web analytics
As a website gathers individual pieces of Information from its users, it may combine similar data from many or all the users of the website into one big "batch." This sort of statistical information is called aggregate data because it reflects the habits and characteristics of a large group of anonymous people. Websites may use aggregate data or share it with business partners so that the information and services they provide best meet the needs of the users. Aggregate data also helps advertisers and sponsors on the Web know how effectively they are reaching and meeting the needs of their target audience.
Click Stream Information is a record of all the pages you have visited during your visit to a Website or the services you accessed from the site or from an email. Click Stream Information is associated with your browser and not with you personally. It records the archives of your browser.
(1) JADPRO WORKSHOP android Apps use Google Analytics App Tracking, an analytics service provided by Google, Inc. ("Google"). Google Analytics App Tracking uses "ID's", which are identifier generated and saved on your device, to help us analyse how the app is being used across users. The information about your use of the app (including your IP address) which is generated by the ID will be transmitted to and stored by Google on servers in the United States. In case of activation of the IP anonymisation, Google will truncate/anonymise the last octet of the IP address for Member States of the European Union as well as for other parties to the Agreement on the European Economic Area. Only in exceptional cases, the full IP address is sent to and shortened by Google servers in the USA.
Google will use this information on our behalf for evaluating your use of the app, compiling reports on your activity in the app and other services relating to app activity and internet usage to us. Google will not associate your IP address with any other data held by Google.
You may refuse the logging of the information about your use of the app (including your IP Address) generated by the ID of Google Analytics App Tracking by selecting "disable Google Analytics" in the settings of the app. Henceforth, any further tracking will be stopped as you will have "opted-out" by selecting the disable setting. However, please note that this applies only to this version of the app. In other apps tracking still might be activated.
In this app the IP anonymization is activated.
More information about the terms and conditions and the privacy policy can be found under http://www.google.com/analytics/terms/ and https://www.google.com/policies/
(2) You have the possibility to create notes and bookmarks.
iOS user: This data will not be saved on your device and will be lost in the case of an app update or the reinstallation of the app on your device. We therefore recommend you use the backup software provided by Apple to save your notes and bookmarks on iCloud so that you may restore your data. iCloud is a could service provided by Apple; please review the respective disclaimer and privacy policy from Apple.
Android user: This data is stored on the SD card of your device and can be restored in case of app updates or reinstalling the app. If you change the location / file storage of backups manually, the app is unable to access your notes and bookmarks.
(3) You also have the possibility to send a feedback e-mail directly from the app. In the e-mail template, the software version of your device, the app version as well as the type of your device will be automatically included. This information is necessary to process your request; you do, however, have the option to delete this information from the e-mail, if you choose not to send it to us. Your data will remain with us only for the duration of time it takes to process your request.
Conclusion
If you have any further questions about the JADPRO WORKSHOP Privacy and Security Policy or its implementation, or if at any time you believe that JADPRO WORKSHOP has not adhered to the principles stated in this Policy, please contact us by email.
---
Transfer & Substitution
Substitution requests must be made in writing and must be submitted by the person who paid for the registration or by the original registrant. Requests may be sent via email to info@thejadproworkshop.com. No substitutions can be made after February 26, 2024.
---
Media Waiver
Harborside, Powered by BroadcastMed/the JADPRO Workshop intends to take photographic and video of this event for use in JADPRO news and promotional material, in print, electronic and other media including the JADPRO Workshop website. By participating in this event, I grant Harborside, Powered by BroadcastMed/the JADPRO Workshop the right to use any image, photograph, voice, or likeness, without limitation, in its promotional materials and publicity efforts without compensation. All media become the property of Harborside, Powered by BroadcastMed. Media may be displayed, distributed, or used by Harborside, Powered by BroadcastMed/the JADPRO Workshop for any purpose.
---
Contact Information
Editorial
Annie Yueh
Harborside, Powered by BroadcastMed ™
94 North Woodhull Rd.
Huntington, NY 11743
(631) 935-7665
annie.yueh@broadcastmed.com
General Meeting Information
Annamarie Luccarelli
Harborside, Powered by BroadcastMed ™
140 Terry Drive, St. 103
Newtown, PA 18904
(609) 832-3000
annamarie.luccarelli@broadcastmed.com
Licensing Information
Jessica Tamasi
Harborside, Powered by BroadcastMed ™
140 Terry Drive, St. 103
Newtown, PA 18904
(609) 853-0115
Jessica.Tamasi@broadcastmed.com